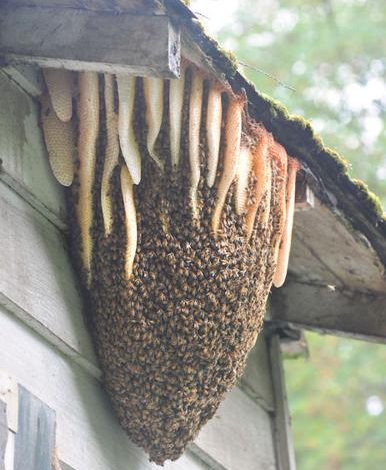 Control of disease, parasites, and pests
In this article, we will talk about how to prevent and protect the beehive from diseases

Examination of extinct beehives following the winter is the first step in disease, parasite, and pest control. After thorough examinations, any illnesses, parasites, or pests found in the colonies should be treated right once. Delays in these processes cause the problem's size to grow over time, and potentially disastrous consequences could result.
In terms of economics and the detrimental effects of medications on bees, beekeeping products, and the environment, preventing disease formation and spread is a better strategy than treating it. In this regard, the following list of factors can be used to guard against and control diseases, parasites, and pests.
The steps to control disease and Parasite in the beehive are:
1. In order to ensure that beekeepers are adequately informed about illnesses, it is important to ensure their attendance at seminars and conferences sponsored by professionals from institutions and organizations. At the conclusion of the course, their performance should also be assessed. The supports that are offered should be heavily influenced by the evaluation outcomes that are to be collected.
2. Colony controls should be performed on a regular basis, with short gaps between each control.
3. Due to concerns like the transmission of infectious diseases, dead bees and rubbish removed from the hives during controls should be burned or buried.
4. The beehives shouldn't be left open for an extended period of time while under supervision (particularly in the spring).
5. The Ministry of Food, Agriculture, and Livestock should be notified of any noteworthy events that occur during colony controls.
6. The hives should be kept in appropriate circumstances, particularly with regard to humidity and temperature.
7. The apiary should have healthy, about equal-sized colonies throughout.
9. Infectious disease-positive colonies should be eliminated from the apiary.
10. The hive, as well as the equipment and supplies utilized in the apiary, should be frequently disinfected.
11. It is not recommended to utilize second-hand items without first sanitizing them.
12. The materials to be used in supplementary feeding should be suitable for bee feeding and be free from diseases.
13. Predation should not be allowed by giving supplementary feeds in the apiary without scattering around and inside the hive.
14. The hives should be placed in such a way that there is no confusion in the apiary.
15. The apiary area should be away from stress-producing environments such as highways, base stations, heavy metal effects, and GMO production areas, and should be at a suitable distance from clean water, pollen and nectar.
16. Young, productive queen bees should be handled, and care should be taken to ensure that the new queens being introduced to the hives are not from sick hives.
17. Bees that are genetically resistant to a disease should be researched in areas where the disease is experienced severely.
18. It is best to wait a while before bringing in foreign colonies that will join the apiary for reasons such as catching swarms or purchasing bees from outside the apiary.
19. Despite all the precautions taken, licensed drugs should be utilized when battling any infections, parasites, or pests.
20. It's important to remember the beekeepers' role as carriers in the transmission from hive to hive.
21. Pesticides should be kept away from colonies to prevent their negative effects.
It should not be overlooked that the use of unapproved medications on honey bees to combat pests, illnesses, and parasites poses a risk to biosecurity and food safety. Following the guidelines for general protection and control in colony management will be good for healthy and effective beekeeping.